Announcement of the winners of the 2nd Velázquez Painting and Sculpture Competition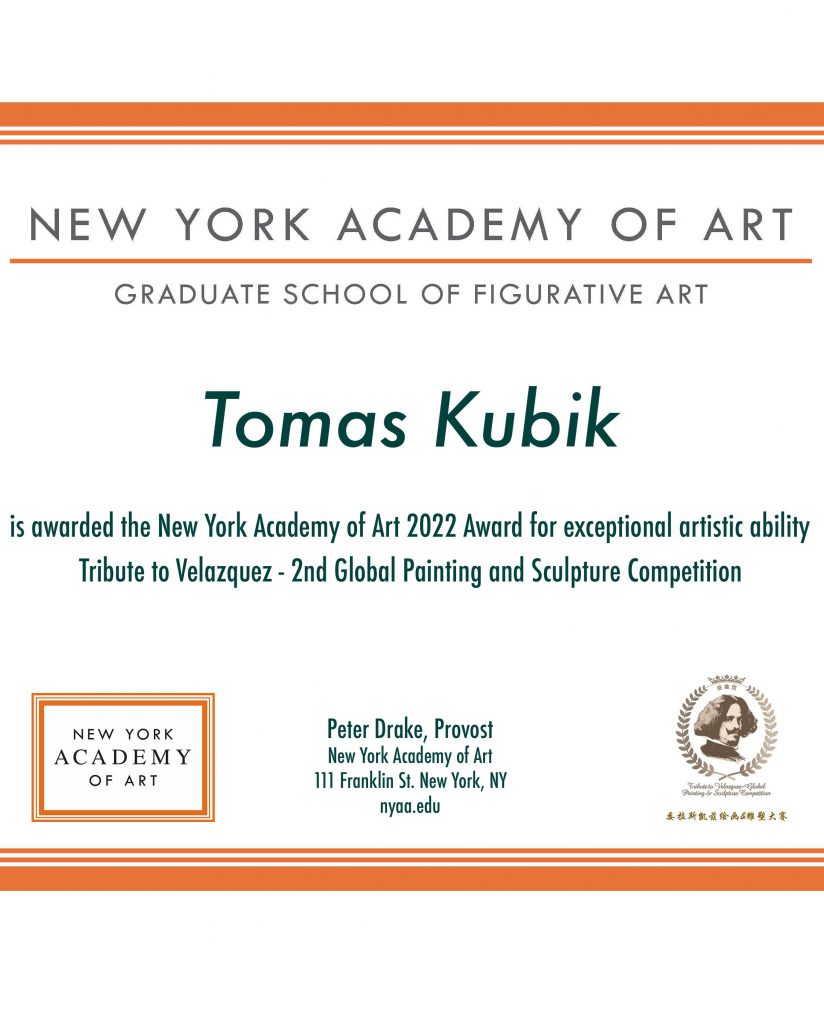 Tomáš Kubík's painting "Self-portrait with a Mannequin" won the "New York Academy of Art Award" (New York Academy of Art, USA). More info.
Since the 2nd Velázquez Painting & Sculpture Competition was announced to the world on January 4, 2022, it has received warm responses and active support from artists at home and around the world. According to the statistics of the organizing committee of the competition, in addition to China, there are also Spain, the United Kingdom, the United States, Canada, Italy, Portugal, Poland, Greece, Romania, Ireland, the Netherlands, Germany, the Czech Republic, Sweden, Russia, Hungary. , Bosnia and Herzegovina, Finland, Bulgaria, Latvia, Iran, Bangladesh, Thailand, India, Philippines, Pakistan, Mexico, Cuba, Chile, Peru, Colombia, Uruguay, Panama, Argentina, Honduras, Morocco, Ecuador, Nigeria, South Africa, Australia Artists from more than 40 countries, teachers and students of art academies, and art lovers, covering six continents: Asia, Europe, North and South America, Australia, and Africa; a total of 972 people signed up, with 2,356 entries (pieces), Among them, there are 193 international artists, with 569 entries, accounting for a quarter of the total entries.
According to the competition evaluation rules, sixteen judges from six countries including China, Spain, Italy, the United Kingdom, the United States and Japan adopted the method of numbered blind evaluation and voting, and carefully screened and evaluated all the entries. The first round of judging selected 567 shortlisted works from 2,356 pieces (pieces); after that, the second round of judging was conducted on this basis, that is, the final award judging. At present, the evaluation work of the competition has been completed, and the final award evaluation results are now announced to the world in four languages: Chinese, English, Spanish, and Italian.